The cat climbing tree is inspired by trees, because cats like climbing trees. Its main purpose for cats is to play and exercise and it is called cat gym.
Cat tree can be beautiful and creative. Cat tree made of tree trunks is natural and versatile, and can match almost any style. More importantly, it is unique. People with strong hands-on ability can make one by themselves. There is a sense of accomplishment, and they can show off when their friends visit.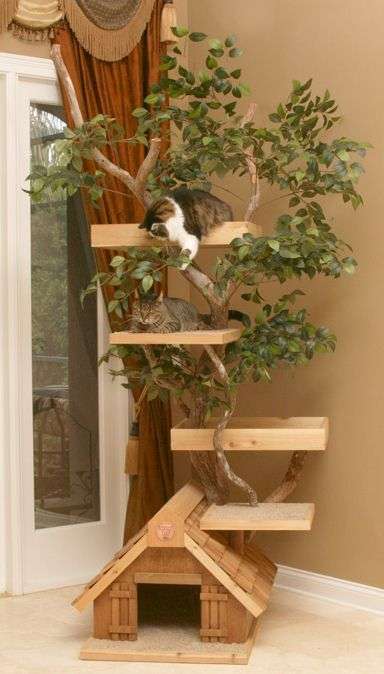 If you really don't know how to do it and you can't buy it, you can draw one.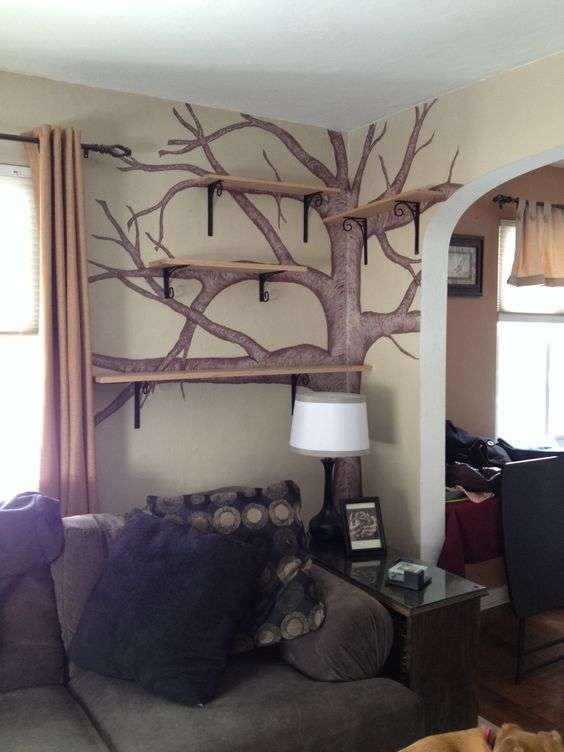 Don't use cat tree as inappropriate furniture.

Cat tree is a toy and nest for cats, but it is also a piece of furniture in our house. It is the furniture that should be consistent with the style of the home. 
It is especially suitable for small apartment and modern home. Using existing furniture to make a cat climbing frame, you don't have to worry about style at all.

Cat trees with a sense of design is definitely an eye-catching weapon in your house.Don't be confined because there are really millions of possibilities for cat trees.