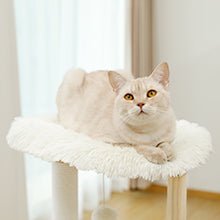 Story
Is cat moss really that scary?
I believe that friends who have experience in raising cats are not unfamiliar with the term "cat moss", which has caused headaches for countless cat owners, and even some of the cat owners have bec...
Read more
AMT0097 Installation Video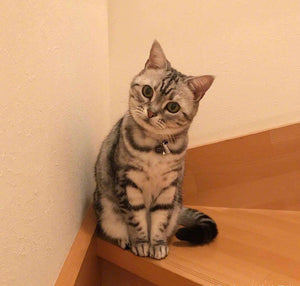 Story
Is CBD Healthy for Your Cat?
CBD has gotten immensely popular in the past few years. The therapeutic benefits of CBD have been able to help millions of people without any over-the-counter medicine. Not only in human wellness, ...
Read more
Let customers speak for us
Great product!
We all love it! I love it! The kitties love it! Our guests love it! We all love it!
PAWZ Road Replacement-ZY0001
Kitty agrees!
Easy to assemble. Bought for a 9 week old kitten. Like to climb up. My 28 lb cat loves to lounge downstairs. Not suitable for large cats. Ha ha
Cute cactus house
Absolutely love this! It's so aesthetically pleasing to the eye. It's soft and fun for the kitties. They absolutely LOVE IT! Started playing on it before it was even all put together. Highly reccomend!
Pawz Road is the best
I've ordered parts for my litter box/cat tree three times - just normal wear and tear from my cat - and every time Pawz Road has been responsive and reasonably priced. Absolutely no regrets or reservations about their products! Would buy again anytime!
Really good product, sadly cat is picky
Delivered very fast and easy to assemble, with a nice design. Sadly my cat didn't like it, through no fault of PAWZ. Thank you for the product nonetheless!
Cute and Sturdy!
Our felines love this cat tree, and I love that it safely attaches to the wall. Best of all, the cushioned perch/bed at the top is roomy enough for even our hefty 17+ pound Himalayan.
A little hard to put together but worth it
I'd say this took my partner and I about 90 minutes to assemble, but super worth it. Exactly like the pictures, and my cats immediately were all over it. So much nicer than your standard cat tree. My boys now have a nicer living space than me.
Great product my cat loves
The Perfect Cat Tree
The Cactus Perch Condo Cat Tree is fun! Our cat, Shiloh, loves sitting on the
top perch looking at the birds and squirrels out the window. The cat Tree is
sturdy and good looking. It does arrive in pieces that must be put together.
The directions were clear and I was able to put it together without a problem.
My cats love it!
Perfect for my smaller space. Looks great and my two cats love it!
Cushiony Cat Perch Happiness
Thank goodness the PAWZ Road store offers replacement covers for their beautiful 35 inch gray wooden Cat Tower with spacious top perch, double condos, fully-wrapped sisal scratching posts and more. Lovely workmanship here, plus our ailing senior feline Sophie, along with sidekick Willow, would be lost without them. Unfortunately, due to Sophie's illness the removable, washable perch covers receive very rough treatment. But after two and a half years, these cat trees look good as new thanks to the very affordable extra cushion covers I keep on hand. Thank you PAWZ Road!
great product
bon produit ! parfait fit
Great company!
I love this cat tree and most importantly my cats do as well. It was super easy to put together not even 5 mins after it was all set up my cats were all over it! Highly recommend this product and company!!
Katie loves her new tree
This is a really nice little scratching post. My cat wasted no time checking the box and was making progress as we put it together. Instructions are easy, it takes about 5 minutes to assemble, and this is a great quality tree. It's under one of our windows and is a nice sleeping spot upstairs, plus she has a view out the window. Katie approved.